Sun Telecom $99 Page Me Pak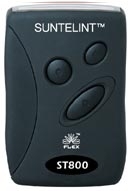 Price: $99.00
Enjoy a wider, expandable coverage area!
Includes 3 months of free local airtime. The Page Me Pack $49 delivers wide, expandable coverage. Plus, get 3 months of free local service!
Minimum 20 message slots Time stamp Date & time display User selectable alerts Alarm clock Backlit display Low battery indicator AAA battery 1-year over-the-counter exchange
Rate plans Monthly rate 1 zone $13.95 Additional zones $3.00 National coverage $33.95
Optional features Monthly rate Follow Me Roaming Canada $3.50 Voicemail $3.45 Voicemail Plus $4.45 Sure Page Delivery $2.00 Sequential numbering of messages so you don't miss any.